Secluded, yet close to everything in
Alaska's Matanuska Valley!
907-745-8604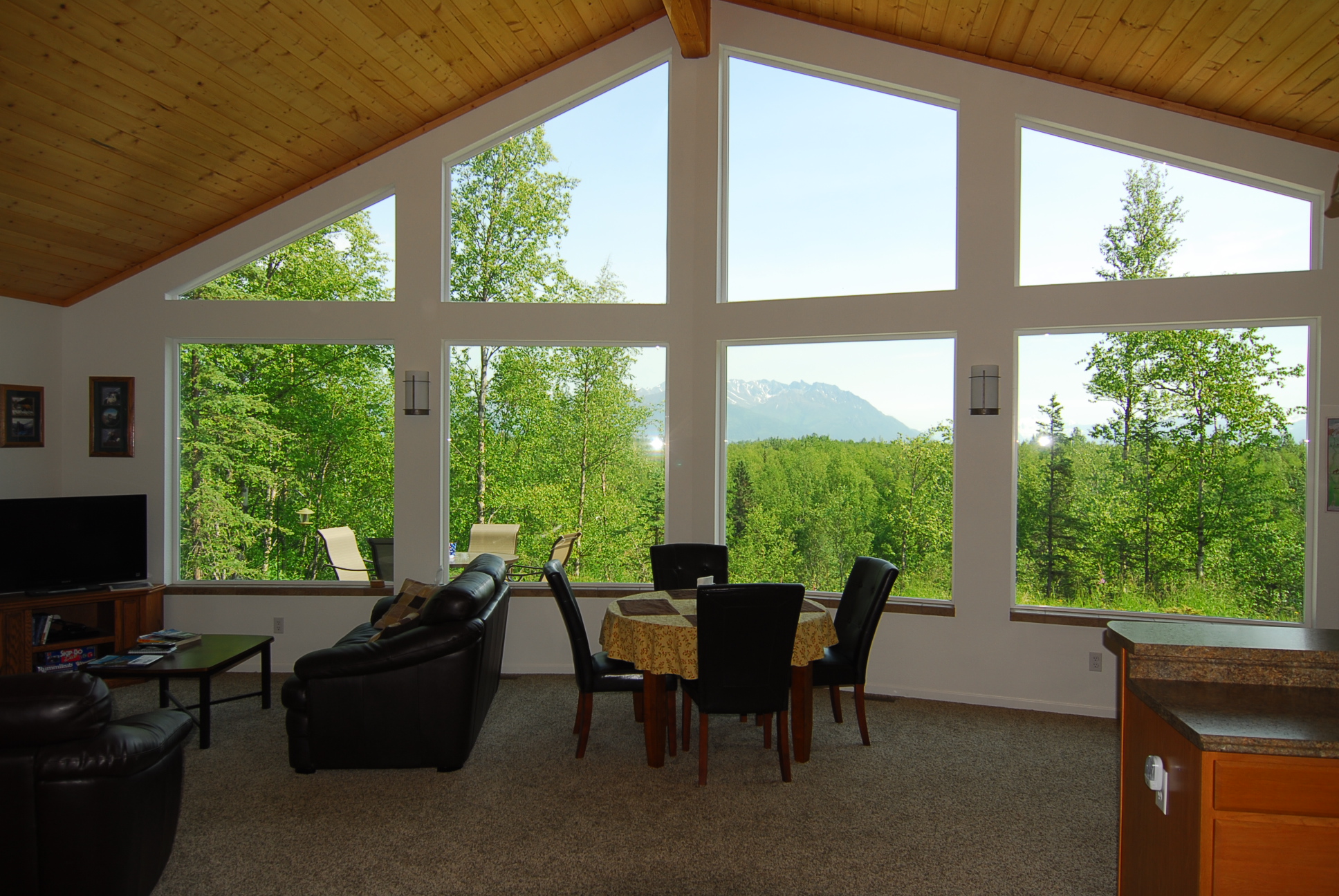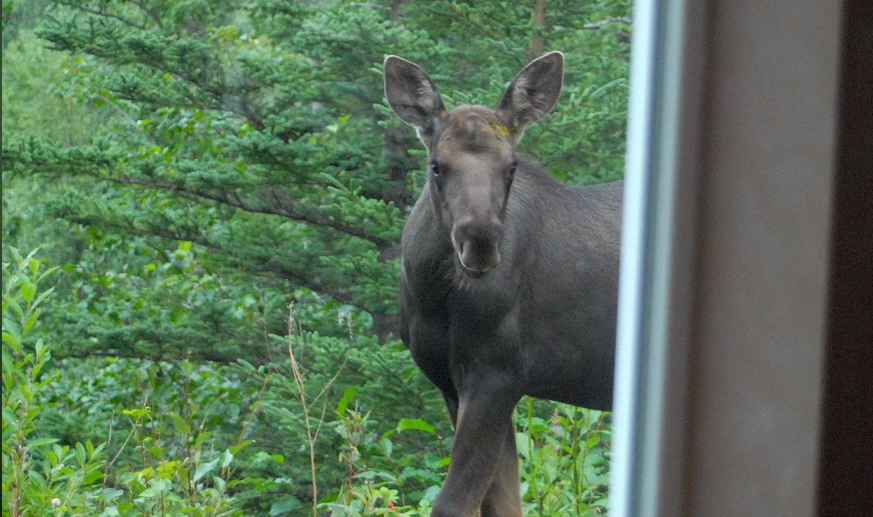 Vacation rental lodgings in Palmer, Alaska
Trusted and approved since 1999
A Secluded VRBO, yet close to everything in Alaska's beautiful Matanuska Valley! Rose Ridge Vacation Rentals are situated on 10 quiet wooded acres at the base of Hatcher Pass near Palmer, Alaska. With large, open rooms and full amenities, both the chalet and the cottage are perfect for almost anyone needing private accommodations in the Palmer/Wasilla area. We offer weekly and monthly lodging rates at a discount from our nightly rate. Our Palmer accommodations are available year round! Book Directly with us and save yourself booking fees.
~ Patios with BBQs
~ Beautiful Views
~Perfect for Families/Small Groups
~ Nature and Wildlife
The Cottage offers:
Single Story

Sleeps 4

Two Bedrooms, One Bath
The Chalet offers:
Two Story

Sleeps up to 7

Two Bedrooms, Two Bath

Your hosts are Ben and Casey
Welcome to our property! Ben is a recently repurposed fire fighter and river guide. Casey works at the local hospital. While we are both transplants from the lower 48 (Ben from Grand Junction, CO and Casey from outside of Chicago), we feel privileged to call Alaska our home. We both have nomadic souls and constantly feel pulled to fully immerse ourselves in each place we visit. On just about every trip we take, we have the "could we live here?" talk, often at the local brewery. It has been hard to choose a place to settle down, but Palmer has provided the perfect ground to put down our roots. The Mat-Su Valley is a great base from which to explore the last frontier. So many activities are accessible within minutes- hiking, running, skiing, fishing, climbing rock, climbing ice, biking, kayaking, packrafting, etc. We also love to road trip with our camper. Within 5 hours we can get to Homer for halibut fishing, Kenai for fly fishing, Seward for sea kayaking, Girdwood for some resort skiing and great live music, Denali Park for our wilderness fix, Talkeetna for our favorite coffee and pastries, or Valdez to ascend some world class frozen waterfalls. And to top it all off, our local community of friends anchors us in to this abundant life we live in what is truly one of the world's most beautiful landscapes. Ben is an avid wood worker and builds saunas and various timber frame structures in addition to running Rose Ridge, so there are always fun activities happening. Our guests are always welcome to roll up their sleeves and join in, but we understand if they would rather enjoy a warm summer day reading a book or exploring nearby Hatcher Pass. You are invited to freely roam our 10 acre property and forage for chaga and morels. Keep an eye out for our resident moose!